Spine & Sport, a rapidly growing physical therapy, personal training and weight management company, was started by physical therapists Dr. Eric Bull and Dr. Jacques Beauchamp in Rincon, Georgia in February of 2004. The organization has grown from 3 employees to over 100 in the last 6 years and has expanded to 5 locations. The second facility was opened on Wilmington Island in Savannah in April of 2006, and expanded into Richmond Hill In January of 2008. In July of 2008, a Downtown Savannah location was added, and the most recent clinic was established in Hinesville, Georgia in March of 2009.

Recently the locally owned company was honored on the Inc. Magazine 500 as one of the fastest growing companies in the country. Spine & Sport strives to offer a healthcare experience beyond compare through exemplary customer service and expert technical skill. Our employees genuinely care for each patient and client that comes through the door. Patients, clients and co-workers alike enjoy the family-like atmosphere. Spine & Sport is not only a great place to come for care, but a great place to work!
He is one of a handful of physical therapists in the State of Georgia to be a Board-Certified Clinical Specialist in both Sports and Orthopaedic Physical Therapy and is considered by his peers to be an expert in the evaluation and treatment of shoulder, elbow, knee and ankle pathology. His training and experience has allowed him to work with professional, collegiate, and high school athletes; as well as numerous weekend warriors.

Dr. Beauchamp was an Adjunct Professor in Armstrong Atlantic State University's Sports Medicine program. He has lectured nationally and given numerous local seminars on various sports medicine, physical therapy, wellness and business management topics. He is an avid sports fan and is most passionate about the Detroit Lions; yes, those Lions. He has lived in Savannah since 2001 with his wife, Cindy, and dogs, Beau and Eva.
Dr. Bull is considered by his peers as an expert in the examination and treatment of orthopedic conditions. His doctoral research on spinal pain has led to development of new techniques and technology to help his patients achieve faster results. Dr. Bull has lectured internationally on spinal and shoulder pain and developed programs for rapid post-surgical return to work and pain reduction techniques. His passion for physical therapy has acquainted him with Olympic hopefuls and weekend warriors.
Dr. Tim Clemmons earned his Doctorate of Physical Therapy from the University of South Alabama. The Carrollton, Alabama native worked as a high school athletic trainer for 3 years in Bay Minette, Alabama before entering the physical therapy program. Dr. Clemmons entered the athletic field as a certified athletic trainer in 2001 and earned his Bachelor of Science degree in athletic training from the University of West Alabama. He then became a certified strength and conditioning specialist and earned his Master of Education in exercise science from Auburn University.

Before moving to Savannah, Dr. Clemmons lived in Daphne, Alabama for 6 years with his wife Kim and 2 year old daughter Katie.
Hollye came to Spine & Sport with 26 years of experience to offer as a Physical Therapist.

She has an extensive background in many areas of Physical Therapy including but not limited to; wound care, pediatrics, geriatrics, orthopedics, stroke rehabilitation, and amputee training. She has had experience in independent practices, Home Health care, Hospitals, school systems, and Out Patient Clinics. Hollye also has experience in managing rehabilitation centers and Physical Therapy programs. Hollye has coached a Basketball team and also participated in the booster clubs for both Baseball and Softball leagues. She appreciates the innovative progress and attitudes with the excellent evidence based practitioners. In her spare time, Hollye enjoys playing tennis, camping, sailing, dancing and listening to Music.
Bryan Kist joined Spine & Sport in 2007. He graduated from Hofstra University in 1998 as a biology major, and from New York Medical College in May of 2001 with his masters of science degree in physical therapy.

Bryan was a senior physical therapist at New York Presbyterian Hospital at Columbia University Medical Center for 5 1/2 years. He has experience treating patients with acute conditions including orthopedics, neurology, neurosurgery, general medical/surgical, oncology, cardiology, cardio-thoracic surgery, pulmonary rehabilitation, inpatient rehabilitation, outpatient orthopedics and vestibular rehabilitation.

He has completed the Competency Based Certification for Vestibular Rehabilitation, Recognized by the APTA for Advanced Clinical Practice: He helped to develop the Outpatient Vestibular program at Columbia University Medical Center in New York, and worked as the vestibular physical therapist for over a year there. He specializes in oculomotor examination with emphasis on the identification of nystagmus and canal involvement, assessment of balance and gait, fall risk and functional mobility. He also treated unilateral and bilateral peripheral vestibular disorders and central vestibular disorders including multiple sclerosis and stroke.

Bryan is interested in obtaining a McKenzie Certification and an APTA recognized clinical specialty in Orthopedics.

He currently lives in downtown Savannah and he enjoys playing baseball, running, and watching the teams, The Boston Red Sox, The New York Jets and the New York Islanders.

Dr. Adrianne Kuch grew up in Severna Park, Maryland, located between Baltimore and Annapolis. She attended and graduated from the University of Alabama earning a Bachelors in Fitness Management. She continued her education and earned her Masters in Sport Management from Florida State University.

Dr. Kuch worked in the sports industry for a short while with the Baltimore Ravens of the NFL, and then a minor league hockey team in Lubbock, TX called the Lubbock Cotton Kings.

Dr. Kuch decided to achieve her initial goal of becoming a Physical Therapist and attended Widener University located just outside the Philadelphia, PA area where she earned her Doctorate of Physical Therapy. She is interested in sitting for the Certified Strength and Conditioning Specialist (CSCS) certification this fall.

In her spare time Dr. Kuch enjoys watching sports and is a huge Alabama Sports Fan!


Dr. Trent Stone joined the Spine & Sport family in 2008 after relocating to Savannah from Baltimore, Maryland where he practiced for the past two years. He holds Bachelors in Psychology from the University of Maryland Baltimore County, a Master of Science in Athletic Training from Shenandoah University and a Doctorate in Physical Therapy.

Since working with the athletic training staff of the Baltimore Ravens National Football League team in high school, Dr. Stone has had an interest in the fields of physical therapy, athletic training, and sports medicine. At Shenandoah, he further developed this interest with internships at the University of Arizona and the United States Naval Academy.

He lives in downtown Savannah and enjoys exploring his new hometown. He also enjoys playing all sports, especially golf, basketball and football, and following the Baltimore Ravens, having been a season ticket holder, along with his family, since professional football returned to Baltimore in 1996.

Dr. Alysha Deal is originally from Phoenix, AZ and attended The University of Arizona until moving to Savannah, GA where she completed her Bachelor's of Science majoring in Biology from Armstrong Atlantic State University. Alysha then moved to Florida and received her Doctorate of Physical Therapy from The University of St. Augustine for Health Sciences in April 2008.

Alysha's clinical affiliations included orthopedic, pediatric and hospital settings in which she gained experience in a variety of musculoskeletal conditions. She is currently working towards a certification in Manual Therapy from The University of St. Augustine for Health Sciences and plans to pursue an Orthopedic Specialty Certification.

In her spare time she enjoys running with her boxer, reading, and being outdoors.

Dr. Rachel Spivey came aboard to the Rincon office of Spine & Sport in June 2008. A Louisiana native, Dr. Spivey obtained her bachelor of Science from Louisiana State University. Due to her special interest in manual therapy, Dr. Spivey chose to receive her training in physical therapy from the University of St. Augustine for Health Sciences in Florida. She graduated with her doctorate of physical therapy in April of 2006. Recently, Dr. Spivey completed the USA's Manual Therapy Certification program. Prior to joining the Spine & Sport team, Dr. Spivey has spent the last 2 years practicing in South Carolina.

Privately, Dr. Spivey continues to passionately follow collegiate sports. A competitive fencer in high school, she continues to be involved in the sport. Dr. Spivey currently assists the historian for the US Fencing Association with his work on the US Fencing Hall of Fame.

Ian received his Bachelor of Science in Sports Biology from Springfield College and in 1998 he graduated from North Georgia College & State University with his Master of Science in Physical Therapy. He went on to earn a Doctorate of Science in Orthopedic/Sports Physical Therapy from Rocky Mountain University of Health Professions, where he developed a interest in teaching.

Ian was an Adjunct Professor in the Virginia Commonwealth University's Doctorate of Physical Therapy program. He is a member of the American Physical Therapy Association and speaks at Research Platform Presentations for the organization on a national level. He is a certified specialist in Orthopedics, Sports and Mechanical Diagnosis and Therapy of the Spine.

Ian is an avid lover of sports and lives on Tybee Island with his wife, Erin, their two sons, Avery and Jack.

Dr. Butts graduated with honors from The United States Military Academy with a Bachelor of Science in Engineering Psychology. A decorated Captain in the United States Army, he served in Iraq where he was a convoy commander for over 50 combat convoys. Dr. Butts received an International Masters of Science in Brain and Neuroscience Research from the University of Tübingen in Germany, and in 2008, he earned his Doctorate of Physical Therapy from the University of South Carolina.

In 2007, Dr. Butts co-authored the article "BOLD Adaptation in Vibrotactile Stimulation: Neuronal Networks Involved in Frequency Discrimination" which was published in the Journal of Neurophysiology. His research work includes intensive constraint-induced movement therapy for children who have had surgery removing most or all of one hemisphere of their brain.

Dr. Butts is a seasoned athlete, and has competed in numerous world-class rowing championships. He lives on Wilmington Island.
Dr. Miller received his Bachelor of Science in Sports Medicine from Indiana University of Pennsylvania. He recently earned his Doctorate in Physical Therapy from the University of South Carolina, where he took part in research under Dr. Paul Beattie studying the effects of joint mobilization on the lumbar intervertebral discs. Dr. Miller and his colleagues were published in the January 2009 issue of the Journal of Orthopedic and Sport Physical Therapy, for their work titled, "The Change in the Diffusion of Water in Normal and Degenerative Lumbar Intervertebral Discs Following Joint Mobilization Compared to Prone Lying".

Through his experience and clinical rotations, Dr. Miller has developed an interest in low back pain, orthopedics, and sports medicine. He is an avid member of the APTA and in the next year is interested in pursuing Spinal Manipulative Licensure through The Spinal Manipulative Institute and becoming an Orthopedic Certified Specialist.
Dr. Rath received her Bachelor of Science in Athletic Training from Weber State University in Ogden, Utah. I n 2008 she earned her Doctorate of Physical Therapy from The University of St. Augustine for Health Sciences. While working on her Doctorate, she completed several internships where she managed full in-patient caseloads as well as out-patient caseloads and implemented therapeutic interventions. An accomplished athlete herself, Dr. Rath has an extensive background in athletics. Her career has included athletic training, coaching track and field and aquatic fitness instruction. In her spare time, she enjoys snowboarding, playing soccer and riding her motorcycle.
Kristen Gerking graduated Cum Laude from Chadron State College with a Bachelor of Science in Pre-Physical Therapy. She then went on to earn her Doctorate of Physical Therapy from The University of Nebraska Medical Center.

Her professional experience is with both the orthopedic and neurological population. Kristen is an active member of the APTA and has been very involved in community service projects such as the Nebraska Wheelchair Basketball Association and an initiative that provided health screenings for rural school children.
Sarah earned both a Bachelor of Science in Clinical Science, and a Master of Science in Physical Therapy from Ithaca College in Ithaca, New York.

Sarah has experience in the evaluation, treatment and discharge planning for patients with both orthopedic and neurological conditions. She has also worked as a Pediatric Physical Therapist, working with patients ranging in ages from birth to 21 years of age. While working at Rehabilitation Today, in Orlean, New York, Sarah headed up their aquatic therapy program.
Matthew M. Roberts is a licensed physical therapist assistant, a certified personal trainer and a licensed massage therapist. In 1994 he completed the massage therapy program from the Academy Of Healing Arts in Lake Worth, Florida. He then became a licensed physical therapist assistant after receiving an Associate of Science Degree from the Professional Skills Institute in Toledo, Ohio. In 1998 he earned the American Council on Exercise's acclaimed Personal Trainer Certification.

Along with his background as a physical therapist assistant, Matthew's professional career has included sports training work with the West Palm Beach Blaze hockey team and 12 years private practice experience as a massage therapist. Matthew is a fan of seeing live music and spends his free time outdoors, bicycling or enjoying the beach.
Anthony received a Bachelor of Science in Exercise Science from The University of South Carolina at Aiken. He became a licensed Physical Therapist Assistant after earning an Associate of Health Science from Greenville Technical College.

The clinical rotations Anthony has completed have provided him a great deal of experience in the treatment of orthopedic, musculoskeletal and neurological conditions. He has assisted in patient care by instructing and advancing patients in therapeutic exercise programs and administering the appropriate physical modalitites.
Bradley Gordon earned a Bachelor of Science in Kinesiology from Georgia Southern University in 2007, where he majored in Exercise Science. He then enrolled at Darton College in Albany, Georgia, where he received an Associate's of Science degree as a Physical Therapist Assistant.

His clinical rotations and experience include the treatment of various orthopedic injuries and also working with athletes on increased sports enhancement. Bradley is an avid triathlete, who loves snow skiing in the winter and spending time with family and friends. On Saturdays during the fall, he roots for the Fighting Irish of Notre Dame.
Amanda was a 2006 honor graduate of Johnson High School. She was a member of the Islands YMCA gymnastics team for 16 years. After sustaining an injury during practice, Amanda was treated at Spine & Sport. Her experience with a sports-related injury partnered with her desire to pursue a career in Physical Therapy prompted her to join the Spine & Sport team. Amanda is currently attending Savannah Technical College and then plans to transfer to Armstrong Atlantic State University to study Physical Therapy. Amanda also works at the YMCA as a team gymnastics coach. In her free time, she enjoys spending time with her boyfriend, cheering for the Georgia Dawgs, going to the movies, bowling, and just being around friends.



Britany King came to Spine & Sport as a Physical Therapy Aide to get further involved in the field she plans to pursue. She graduated from Maine's University of New England in May of 2008 and earned her Bachelor's of Science in Medical Biology, Britany then moved to Savannah to further her education and explore a new place. She applied to Armstrong Atlantic State University to begin the Doctor of Physical Therapy program in May of 2009. Britany has a passion for learning, helping people improve their quality of life and truly adores working with the patients and her co-workers at Spine & Sport.

During her free time, she loves to spend time with her boyfriend and their brand new puppy. Britany enjoys being outdoors, rain or shine, and doing anything active. Although she misses her family back in New Hampshire, she is excited to continue her education and career in beautiful Savannah and at Spine & Sport.
Amanda came to Spine & Sport as a Physical Therapy Aide to learn more about the field she plans to go in to. Amanda, a recent Effingham County High School Graduate is now attending South University to earn her Physical Therapist Assistant Degree. Amanda enjoys the gratifying experience of getting to know patients. She also enjoys the family atmosphere that the Spine & Sport has. In her spare time, Amanda enjoys shopping, going to the movies, and playing musical instruments.
Brittany came to Spine & Sport as a Physical Therapist Aide. Brittany has had experience as a volunteer for a local Physical Therapy group before coming to Spine & Sport. She enjoys working with the friendly staff at Spine & Sport and hopes one day to obtain her Doctorate of Physical Therapy as well. In her spare time she enjoys tennis, boating, outdoor sports and water sports.
Beth joined Spine & Sport as a Physical Therapy Aide to gain hands on experience in the field she wants to pursue as a career. She is a graduate of Bible Baptist and is currently studying Rehabilitation Sciences at Armstrong Atlantic State University. Her goal is to earn a Doctorate in Physical Therapy. Beth enjoys helping people and seeing the progress that patients make while they receive treatment at Spine & Sport. In her spare time, she enjoys watching movies, hanging out with friends and going to the beach.







Cindy has been with Spine & Sport for over a year and is now starting a wellness area of the company. Cindy has an extensive background in the wellness industry through ownership and management of Fitness Facilities. She has been teaching national and international group fitness classes since 1986 and became a national Certified Fitness trainer in 1987. Through her college journeys she has studied exercise science, laboratory medicine, business administration, and business management.

Before joining the Spine & Sport team she has worked as a certified personal trainer and group fitness instructor for the landings Club on Skidaway Island. Cindy plans to use both her background in management, and her experience in the fitness industry to excel Spine & Sport's wellness department. She is excited to be a part of such a great organization where she can share her motivation and love for fitness with her clients and staff.
Mark Lebos M.A., an Exercise Physiologist and ACSM Certified Personal Trainer that specializes in cancer recovery, orthopedic post-rehab, functional training and weight loss has joined Spine & Sport Personal Training.

Mark received his BS Ed in Exercise and Sports Science from the University of Georgia and his Master's degree in Exercise Physiology from San Francisco State University where he did his thesis: Exercise and the Cancer Patient: A Complementary Approach to Treatment.

Growing up in Savannah, Mark spent many years competing on the playing field. Now he helps others get fit to meet the challenges of life. Mark, who has led cancer retreats, created the Cancer Recovery Workshop and was the coordinator of the Cancer Recovery Program for Memorial Health, has been in the fitness industry for over 13 years and recently moved back to Savannah from California.

Mark's accomplishments include creating and hosting his own fitness show for Discovery Channel, "Fit TV's House call," and hosting a fitness DVD for Discovery Health's National Body Challenge.

Mark stays in shape pursuing his passion for surfing and chasing around his wife Jessica, 7 year-old son Abraham, and 3 year-old daughter Liberty. His own busy life has given Mark a real understanding for all things practical, including how to fit exercise into our busy lives.
Nathan Mikeska is a Certified Personal Trainer originally from Kittanning, Pennsylvania. He recently moved to Savannah and is attending South University where he studies physical therapy. After high school, Nathan joined the Air Force and worked in security and law enforcement. His position required him to be physically in shape; he was instrumental in helping friends and his squadron with fitness programs.

In 2005 Nathan's squadron sent him to The Cooper Institute in Dallas, TX where he earned his Personal Trainer Certification from Dr. Kenneth Cooper, the founder of the institution. After receiving his certification, Nathan conducted personal training with his entire squadron and worked as a personal trainer for the Moody Air Force Base Fitness Center. Prior to working for Spine & Sport, he worked as a trainer for Anytime Fitness in Valdosta, GA where he has trained with clients of all ages. Nathan has always been interested in fitness and nutrition and knew early in life that he would want to work in that field for the rest of his life.


Jane Ogle just relocated to Savannah from upstate New York, where she spent the last 5 years as a full time fitness professional with a highly specialized personal training facility. Previously, she owned a personal and group fitness training and consulting firm, which she established in 1993, and was also the fitness director of the Jewish Community Center, instructing while managing facilities and staff. She has 20 years experience as a fitness educator with individuals and organizations in upstate New York. Ogle is a member of IDEA, the International Association of Fitness Professionals, and is certified as a personal trainer by the American Council on Exercise. She is also a Master Level Trainer in the IDEA PFT Recognition System, the highest designation, and has taught certification programs for aspiring personal trainers. She is also a certified Pilates mat instructor, a Schwinn certified indoor cycling instructor, and a certified Functional Movement Specialist. While she specializes in running and cycling training, Ogle has trained people all along the physical conditioning spectrum, from teens to octogenarians and from wheelchair users to elite athletes. Also a freelance writer, Ogle has contributed to Capital District Business Review, IDEA Personal Trainer magazine, and Glens Falls Business Journal, and was a regular guest on WAMC-FM's "Fitness Forum" listener call-in program. She also sings in swing, blues, and wedding bands.

Sebrena is an active mother of three boys. She is a prior military Surgical Technician with 13 years of medical/surgical experience. She provides billing & insurance information for reimbursement. Sebrena enjoys working with the public to help them fully understand their benefits. In her spare time, she enjoys reading, cooking, swimming, picnics, traveling, bowling & most things fun in the South.
Hannah was a 2005 honor graduate of Effingham County High School. She was an active member of the Rebels' tennis team. Hannah suffered a lower back injury her senior year and came to Spine & Sport for rehabilitation. Her experiences with the staff lead her to join the Spine & Sport team. She has held several positions within the company, including Receptionist, Physical Therapy Aide, Bulk Mail Officer and Training Room Officer. Hannah recently graduated from Georgia Southern University with a degree in Early Childhood Education and has elected to stay on at Spine and Sport as the CEO's Communicator.

Hannah spends her spare time working out and loves being outdoors. Horseback riding is one her favorite past-times.
Kim Clemmons is Spine & Sports' Training Room Officer. As Training Room Officer, her responsibility is to implement administrative training for Spine & Sports' non-technical positions. She earned her B.S. in exercise science and M.Ed. in health promotions, both from Auburn University. Kim worked as a fitness director at the Bounds Family YMCA in Daphne, AL for 4 years and soon after was promoted to Associate Director to a YMCA located in Mobil, AL.

When Kim is not working, she is an active mommy of a 2 year old and spends time with her husband who also works at Spine & Sport as a physical therapist. She has earned her Private Pilot's License and enjoys flying, being a parent, running, triathlons, working out, cooking and reading.
Marcie is the front desk receptionist at our downtown location. She moved to Downtown Savannah from Dublin, Georgia in April 2008. With a background in sales and customer service, Marcie is always eager to greet each patient and assist in any way she can, always with a smile. She looks forward to going to work every day, as she gets to work with some of her dearest friends.

In her spare time, Marcie is usually outdoors. She enjoys bike riding, bocce, gardening, taking her dogs to nearby parks, and exploring Savannah with friends and her boyfriend, Ash. Marcie is attending Armstrong Atlantic University working on her degree in Nursing.
Summer was born in Savannah and raised in Effingham County. The South Effingham High School graduate is a licensed substitute teacher and prior to joining the team at Spine & Sport; she worked as a Clerical Specialist at Parker Hannifin Corporation.

The busy mother spend loves spending time with her daughter, Wren, and in her spare time she enjoys photography, going to the beach and relaxing at the pool.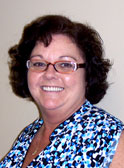 Robin joined Spine & Sport in 2007 as the Collections Officer. She is responsible for posting all incoming payments and communicating with insurance companies about collections. Before joining Spine & Sport she worked in medical transcriptions from home. She also has experience in the fitness industry. She was certified as a fitness circuit trainer and nutritional diet instructor for Curves and taught a nutritional diet class. Robin enjoys her job at Spine & Sport and assists others with anything she can. She is truly a team player.

In her spare time Robin enjoys spending time with family, reading, swimming, shopping and learning new things.
Shasta joined Spine & Sport as the company Billing Officer. Before coming to Spine & Sport she worked for an attorney's office as a Legal Assistant. She also brings with her seven years of experience at Effingham County Tax Office as the Senior Mobile Home Tax Clerk. Shasta enjoys the atmosphere and her co-workers at Spine & Sport. In her spare time she enjoys reading, scrap booking and her favorite, spending time with her boys. She has been married for eleven years to her husband Lee and they have two boys Brett 8 and Austin 2.
Holly was born and raised in Savannah. She earned a Bachelor's Degree in Business Administration from South University in 2003 and has an extensive background in public and private accounting.

A self-proclaimed exercise addict, she spends most of her free time in the gym or enjoying the outdoors.
Jennifer joins Spine & Sport as Insurance Collections Officer. She previously worked in Cash Management for five years at Friedman's Jeweler's corporate office prior to the company's relocation to Texas. Jennifer brings with her over ten years experience working in finance, along with several years in the Banking industry. She has an Associate Degree in Accounting.

Jennifer enjoys the beach during the warm months. She loves to spend time with her five nieces and nephews. She is a dedicated supporter of our troops overseas; her boyfriend is serving his third tour in Iraq and is due to come back to Georgia in November 2009.
London Mainor is the Vice President of Public Relations for Spine & Sport. She joined the company in 2006 as Public Relations Manager and was promoted in 2007. Her responsibilities as VPPR include managing the Public Relations and Marketing department where her goal is getting Spine & Sport's name in front of the public and making sure everyone knows who, where and what Spine & Sport is.

London graduated from Georgia Southern University with a Major in Marketing and a Minor in Public Relations. She then continued her education at Coles College of Business at Kennesaw State University where she earned her Master's of Business Administration.

In her spare time London enjoys getting involved in bettering the community. Her volunteer work includes being an Ambassador for the Savannah Area Chamber of Commerce, and an active member of the Savannah Junior League. With the Junior League, London is a fixture at community events held at the Oatland Island Wildlife Center of Savannah. The Georgia Southern graduate is also a dedicated advocate of animal welfare. She serves as a member of the Island Feral Cat Project and has recently been appointed to the Community Relations Council for the Humane Society Savannah/Chatham, where her goal is to educate the public about the organization and to bring to light all the important work they do for the community.
Jodi Laird, from Nashville, Tennessee joins the Spine and Sport team as Public Relations Manager. A 15 year veteran of the music business, Jodi served as Tour Promotion Coordinator for Reba McEntire's Starstruck Entertainment, where she worked on the Reba, Brooks & Dunn Tour. After leaving Starstruck, Jodi joined Warner Bros. Nashville as Manager of A&R; Administration and oversaw the recording projects of artists Faith Hill, Blake Shelton and Big & Rich to name a few.

Jodi attended college at the University of North Carolina at Charlotte, where she studied Biology. She currently lives on Wilmington Island with her husband Tommy and their 8 year old daughter Rachel.


Lisa Malphrus joined Spine & Sport as the front desk receptionist at the Effingham location in August of 2007. A former educator, Lisa was looking for a field of work where she could continue to be of encouragement to the public. As a receptionist, greeting and managing patient files allowed her to grow more acquainted with the field of Physical Therapy. Lisa was promoted to Patient Care Representative in March of 2008. As the patient care rep, Lisa's objective is to get feedback and ensure that each patient is happy with the service that they received at Spine & Sport. Lisa's compassion and dedication make her a perfect fit for this position.

In her spare time, as a mother of three adventurous boys, Lisa enjoys exploring the outdoors, hiking, camping, cooking, and writing.
From Effingham County, Melissa Thompson works as Spine & Sports' Bulk Mail Officer. Her position duties are to accurately determine the need for bulk mailing and get materials to the correct publics in a timely manner. Thompson has previous work experience in office administration, billing, and customer service. In her free time she enjoys shopping, water activities and most of all spending quality time with her 8 year old daughter Brittany.
Sarah Beekman is the Compilations Manager in training. She works closely with the promotions department and is responsible for creating our quarterly newsletter. Sarah has been with Spine & Sport since January of 2008 and started her career as the receptionist at our Richmond Hill clinic.

Sarah was born and raised in Jacksonville, Florida. She is an avid runner and participates in numerous charity runs in her community. She loves spending time with family, her husband John and their Pug, Carolina.
Jordan Nearhoof joins Spine & Sport as AmeriSciences Product Officer. He is a native of Pittsburgh, Pennsylvania, and holds a Bachelor of Science in Psychology from Penn State University. After college he joined the United States Army, where he earned the rank of Captain and served a 14 month tour in Iraq.

Jordan is very active and enjoys the outdoors. In his spare time he plays golf, tennis and ultimate frisbee. He admits that he will participate in almost any organized sport. He lives in Hinesville with his wife, Brittany.