The Experts in Pain-Free Living
We treat the following conditions:
Acute Pain
Ankle Sprain
Arthritis
Back Pain
Chronic Pain
Concussions
Degenerative Disc Disease
Fatigue
Fibromyalgia
Hand Pain
Headaches/Migraines
Herniated Disc
Hip Pain
Joint Pain
Knee Pain
Low Back Pain
Neck Pain
Physical Rehabilitation
Plantar Fasciitis
Poor Balance/Dizziness
Sciatica
Shoulder Pain
Sport Related Injury
Tennis Elbow
TMJ Pain
Women's Health Issues
Work Related Injury
and many more…
Visit the specialists at Spine & Sport Physical Therapy today.
A Little About Us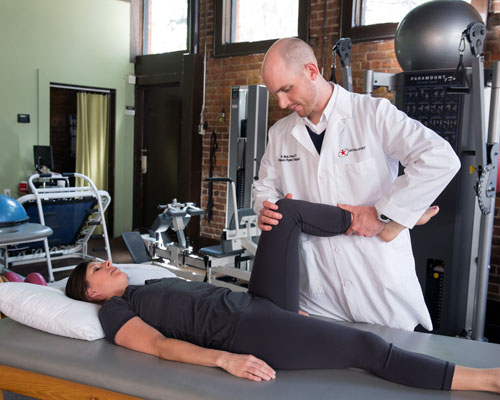 Our Purpose
Spine & Sport Physical Therapy is your best source for physical therapy services and post orthopedic surgery rehabilitation. We strive to offer a healthcare experience beyond compare through exemplary customer service and expert technical skill. Our physical therapists are knowledgeable about the latest methods in physical therapy and can help you overcome physical pain and meet other wellness goals you may have.
Our Mission
The mission of Spine & Sport physical therapy is to help our patients and clients reach the maximum potential for their individual physical needs and abilities. To get our patients out of pain and discomfort and get our patients and clients well on the way to an improved quality of life. To be well known as the best Physical Therapy, Occupational Therapy, and Certified Personal Training practice in our community that gets excellent results with the most friendly and efficient staff.
"After 4 weeks in the hospital I came to Spine & Sport for continued therapy. In the 4 weeks of therapy I can see and feel a positive change not only in my strength, but in my balance as well. My therapists and aids never failed to be creative or to progress my therapy to push the healing process along. Thanks!"
"Upon coming to Spine & Sport I was in a great deal of pain. At the end of my therapy I have greatly improved with very little pain. The staff was awesome."
"I found physical therapy very helpful, not only in terms of improved balance, but also in my confidence. I feel a lot more independent."
"After my injury I knew surgery was the only option. Since I had my ACL replaced before I thought I was in for a painful year of recovery. I was totally wrong! I began physical therapy with Spine & Sport, and within 3 months I was back to my normal physical activity. The simple exercises, most I could do on my own, exceeded all of my expectations. I have my life again, faster and less painful than I ever imagined."
"I am amazed that I no longer suffer with pain in my back, hip, and leg day after day. The program has helped me tremendously! I no longer have to take medication to alleviate the pain. I wholeheartedly recommend Spine & Sport for anyone suffering in pain."
"Amazingly better! I'm back to my normal daily lifestyle. No more back pain, yay! Everyone here at Spine & Sport was a big part of my recovery, I appreciate everything they did for me."
"My pain no longer interferes with my sleep or my day to day activities. I generally just have more energy throughout the day. I have been to two other physical therapists, and have never made the improvements I made here. Thank you!"
"Since starting physical therapy my pain has greatly lessened. On day one I started feeling better. This is my third time using Spine & Sport. I would recommend Spine & Sport to all of my friends."
"Spine & Sport therapy was great! I returned to work 100% six weeks after total knee replacement. I have and will continue to recommend everyone who needs therapy."
"When I began at Spine & Sport there were times I could not walk due to pain in my ankle. After my very first visit I felt improvement. Today was my last day and I feel great. I feel like I can do all the exercises I was doing prior to my injury. Thanks Spine & Sport."